About Dr.Baughman
Clearwater Dentistry – Providing Outstanding, Patient-Centered Clinical Care and Services That Patients Deserve.
Dr. Baughman was born and raised in the small, rural town in Southern Ohio of Lucasville. His interest in Dentistry began at 12-years old, while in middle school, when he wanted glasses and braces. After convincing his parents that these were needed "accessories", he got glasses and started orthodontic treatment. Wearing braces sparked his fascination with improving a person's oral health while enhancing the aesthetics of their smile. Upon completion of treatment and removal of his braces, he saw the aesthetic results of the investment of time and energy in the treatment and found new confidence in his smile and self-esteem. This impacted Dr. Baughman so greatly that it compelled him to pursue a career in dentistry.
Dr. Baughman began his studies at Shawnee State University in Portsmouth, Ohio and graduated with a Bachelor of Science in Biology with Magna Cum Laude Honors. He went on to study dentistry at Case Western Reserve University School of Dental Medicine in Cleveland, Ohio. There he served as Class President for all 4 years of the program. Upon graduating from dental school, he was activated by the U.S. Army to serve on active duty for 4 years as a Captain and Dentist. Dr. Baughman was stationed in Ansbach, Germany for all 4 years of his service. On post, he served the military community by providing dental care to active-duty soldiers, their family members, rotational forces, and U.S. military retirees.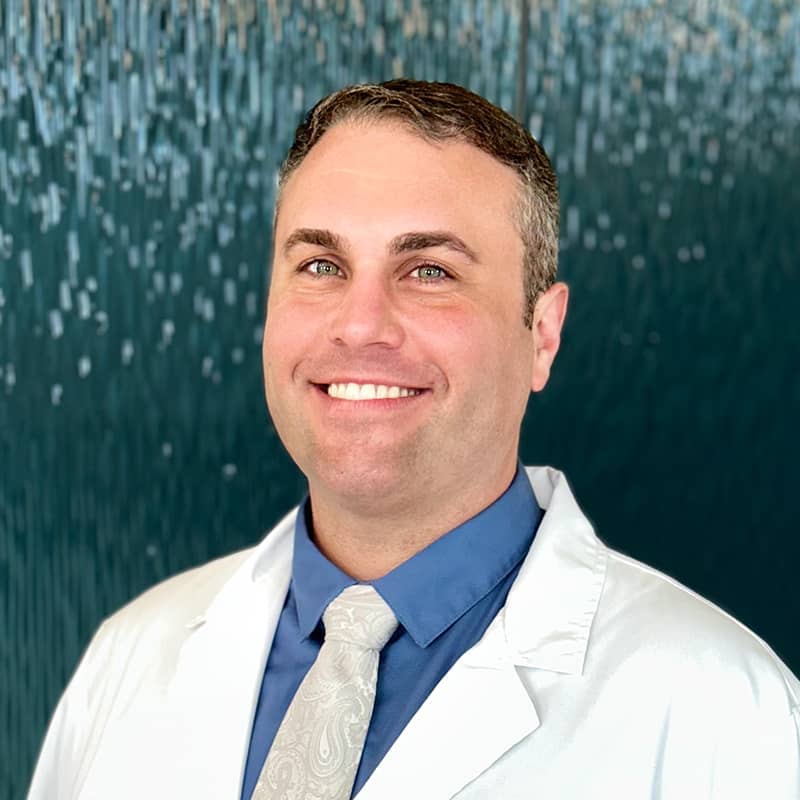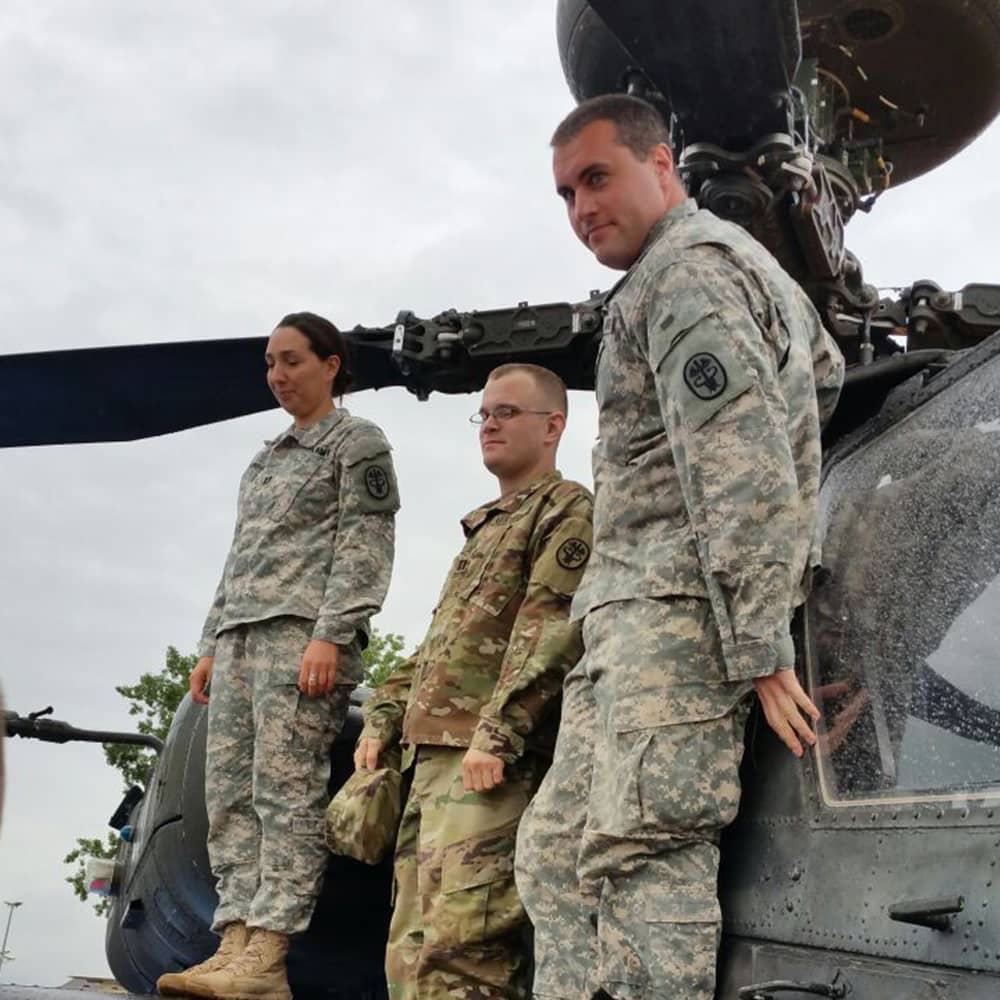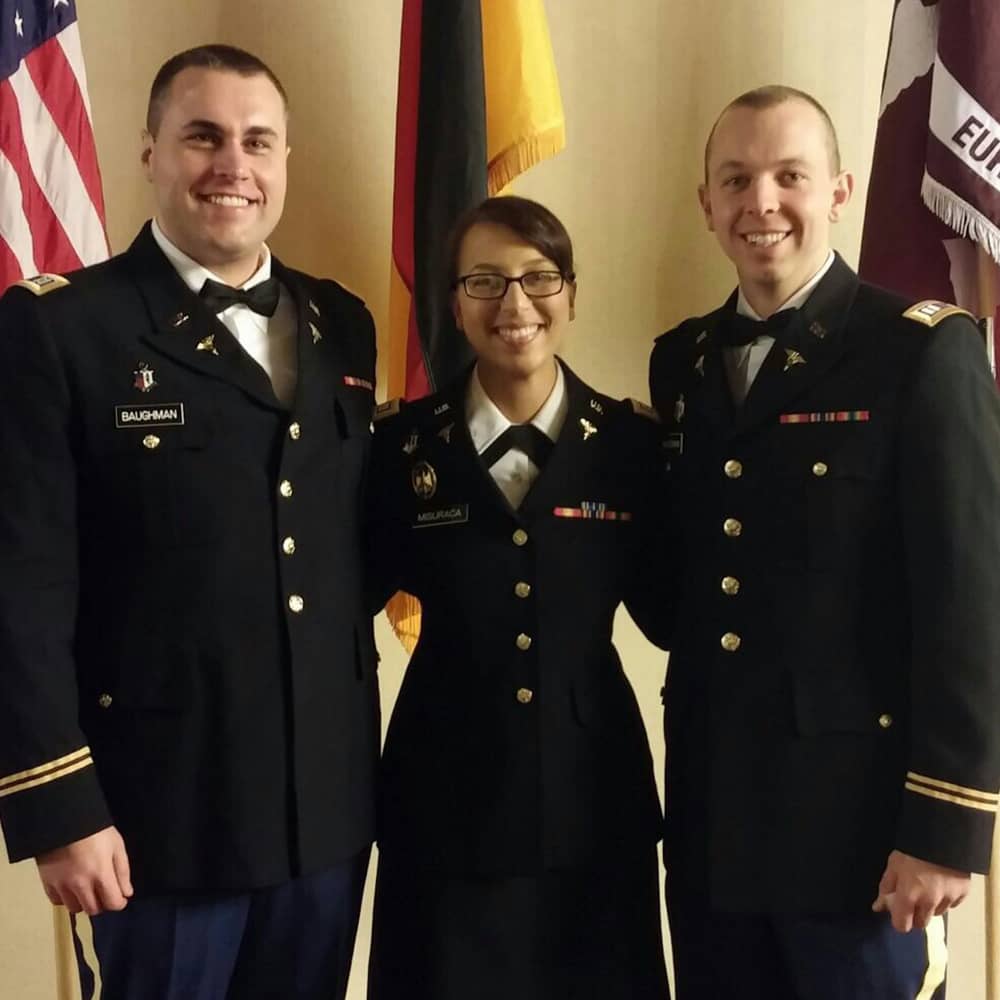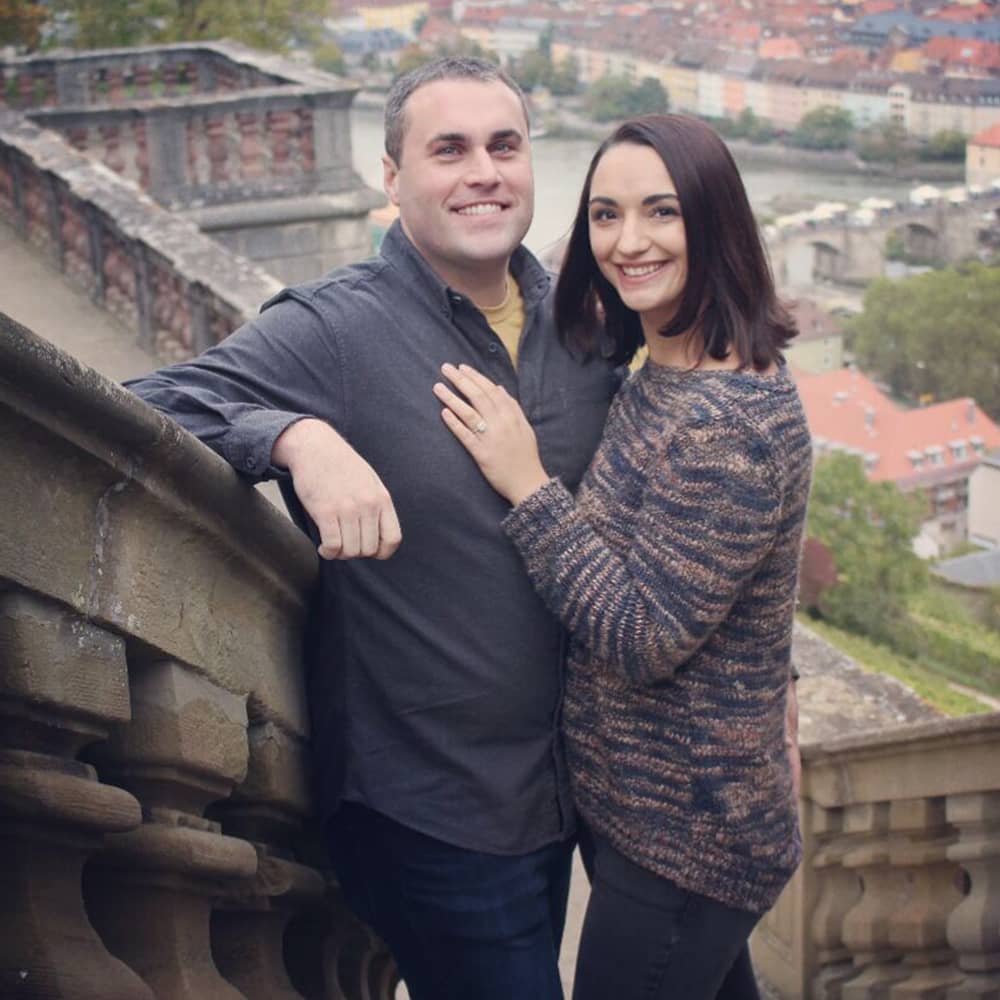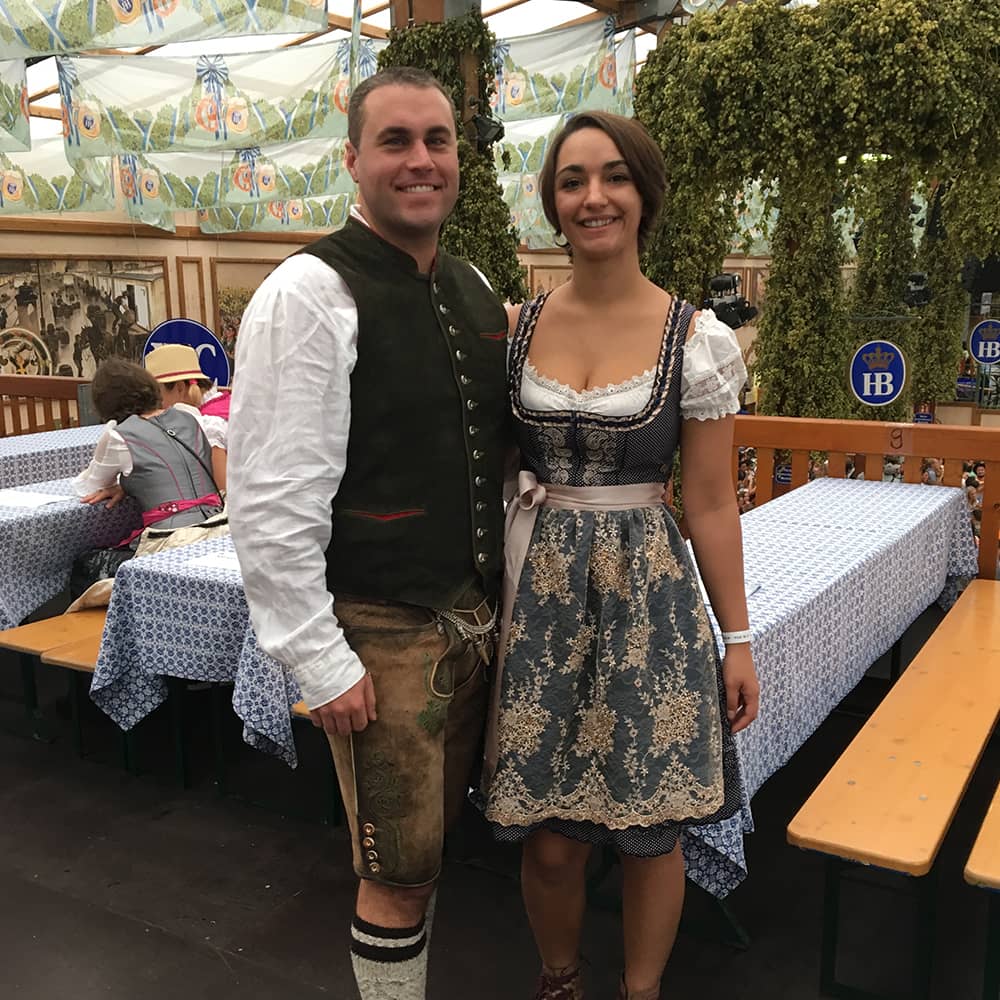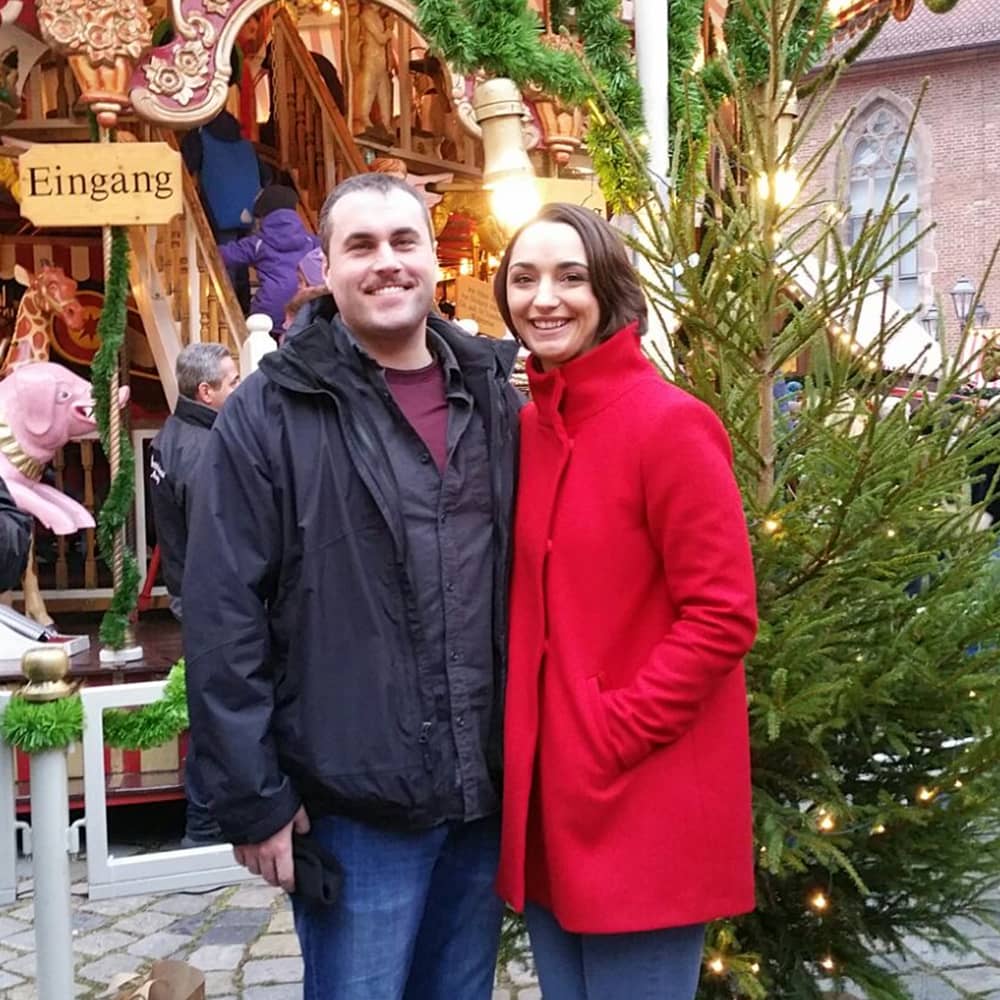 In Dr. Baughman's experience with treating the military community, he found that he was able to focus on his patients and dentistry. Soldiers are a very unique population as patients. They are exceptionally prone to having conditions such as high stress, anxiety, depression, PTSD, alcohol abuse, tobacco use, acid reflux, poor oral hygiene, bruxism (clenching/grinding teeth), and sleep apnea. He treated these patients holistically, exploring their medical conditions and habits, rather than just focusing on oral conditions at hand. There he developed his skills in evaluating patients as a whole, providing accurate diagnoses, and delivering the highest quality of care.
In Dr. Baughman's free time in Germany, he focused on continuing his education and pursued his Master's in Business Administration. It was also there in Germany that he met his wife, Eva. While dating, they traveled across Europe enjoying their adventures together. Dr. Baughman and Eva were married and upon Dr. Baughman's completion of his service obligation they decided to settle in Northern Colorado to enjoy the mountains, sunshine, and outdoor activities that Colorado has to offer. In February 2020, Dr. Baughman and Eva opened Clearwater Dentistry to provide exceptional care to Greeley and Northern Colorado with his philosophies. Dr. Baughman has a passion for dentistry and continues to expand his knowledge and expertise by completing multiple continuing education courses annually and keeping up to date with the latest dental research. He enjoys caring for his patients, providing the best quality dentistry, and developing long lasting relationships.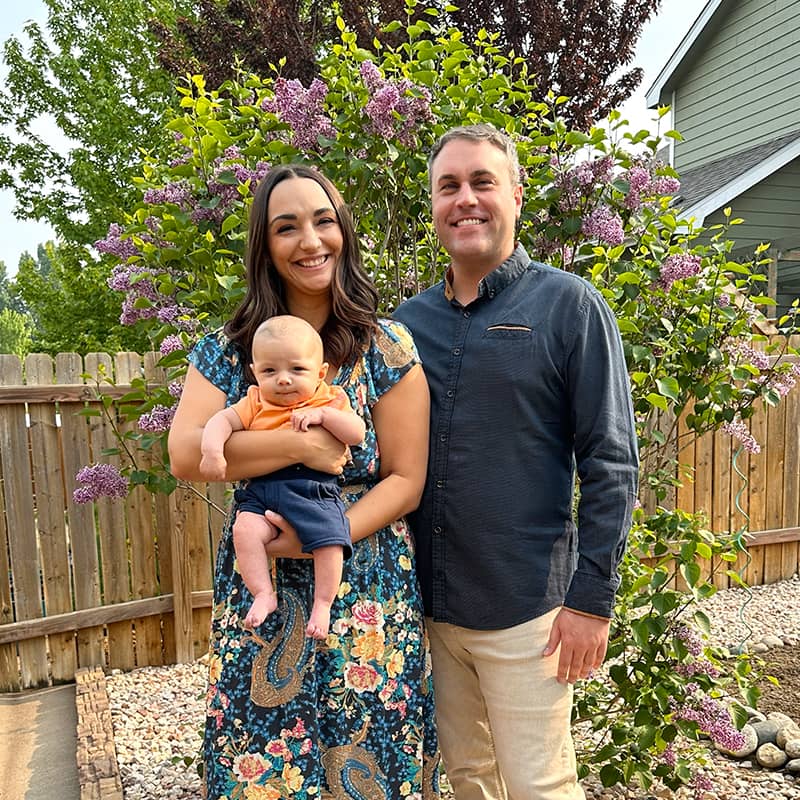 Practice Philosophies
Dr. Baughman's practice philosophies are rooted in the patient-centered care that he seeks to provide. He believes in the highest standard of care with no compromises and is always up to date on the most advanced technology and treatments available. He also has an eye for aesthetics and will do his best to preserve the integrity of a patient's smile while ensuring they are healthy and comfortable.
During his time as an army dentist, he encountered numerous scenarios that required thinking outside the box when providing dental care to his patients. He learned how important it was to consider all aspects of his patient's lives, including their mental and physical health, when making decisions regarding their oral health. This experience influenced how he practices dentistry, advocating for his patients and seeing them as individuals with unique needs, not just another patient in a chair.
Specializations
Dr. Baughman specializes in a variety of dental treatments and services, including:
Restorative Dentistry
Cosmetic Dentistry
Implant Dentistry
General/Preventative Care
Orthodontics (SureSmile)
Endodontics (Root canal therapy)
Emergency Dental Care
Dr. Baughman is passionate about what he does and loves building relationships with his patients to ensure they receive the best treatment possible. His goal is to provide quality care that puts their needs first and goes above and beyond. From the moment a patient enters Clearwater Dentistry, they will know that Dr. Baughman has their best interests at heart. His passion for dentistry and commitment to patient-centered care speaks for itself. With his knowledge and expertise, you can rest assured that your experience at Clearwater Dentistry will be one of comfort, compassion, and quality care.